Case Study: Rachel Cleary Travel
Design | Brand | Web | Content
Logo Design
Colour Palette
Brand Guidelines
Business Cards
Physical Banners
Branded Uniform
Design
Hubspot Development
Template Creation
Forms
Content Research
Image Manipulation


Animation
Video
Social Posts
Website Content
EDM Content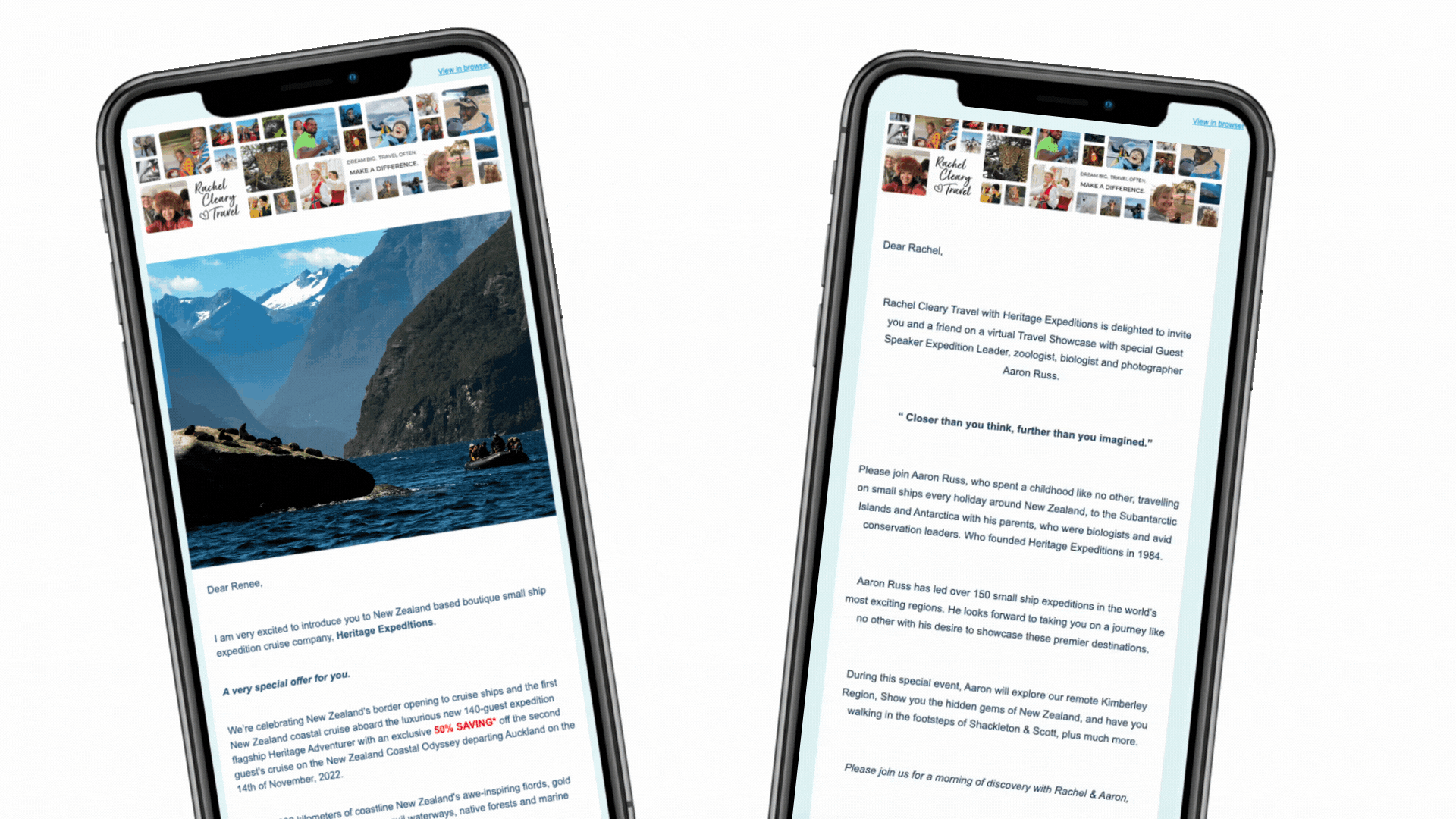 Hubspot Setup and Configuration
Contact Strategy
EDMs
Newsletters
Event Invitations
Database Setup and Management
​
An initiative to help support Australians in lockdown while promoting local businesses and the the arts community.
Brand identity, including logo design, colour palette, social media content and website design and build.
Raise the Rent is a local initiative is a Ballarat community initiative supporting families doing it tough.
Website design, copywriting and build.
​
​
​
Travel & Photography Blog
​
I love to travel, experiencing new cultures, colours and foods! Here is where I bring the photos (and sometimes recipes!) home to share.
Leading Ego's digital transformation journey through intensive stakeholder engagement and discovery, board approvals, agency appointment, vendor selection, project and budget management and recruitment of a digital marketing team. Launched and managed business as usual for 50+ global (multilingual) websites, CRM, and analytics. Completed during my role as Global Digital Marketing manager at Ego Pharmaceuticals.
Sunshine Coast Destination
A complete overhaul of the site including design, content, database integrations, a booking engine and an intensive CMS build. Creation and rollout of a social media strategy to promote the site and the Sunshine Coast Completed as part of my role as Digital Marketing Manager at Sunshine Coast Destination.
Marco Polo - Sapient Nitro
A Twitter-based geolocation game to keep Cannes-Lions Festival goers up to date on the festival's popular locations and events. Tweeting @SapientNitro with #Marco triggered a reply with #Polo and a link taking them to a microsite featuring a map and nearby hotspots. The purpose of the game was to track down "Marco himself, to win the iPad he was carrying around as a prize! Managed and coordinated this project during my as Interactive Program Manager at SapientNitro.
A 73 page manual for a Tarot Reading Course run by Psychic Medium Glenn Thorpe.
​
Copy Editing and Proofreading, Desktop Publishing (inc. page layouts, templates, image sourcing and manipulating).
​
​
glenthorpepsychicmediumreikimaster.com
​
​